We at O'Callaghan Properties have been dealing with Griffin Landscaping for over 10 years. They have provided Landscaping services to us for residential, office, retail and other commercial projects.
We have found them on all occasions to be professional, efficient, motivated and cost effective members of our support team.
Joseph Keane MSCS; B.Sc.

Rochestown Park Hotel has a longstanding relationship with Griffin Brothers Landscaping.
We have received a personal service from Jason Griffin. His knowledge and attention to detail is exceptional and we value his expertise. We have no hesitation in recommending his services and wish him continued success
Rochestown Park Hotel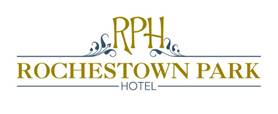 The River Lee have used Griffin Landscaping since the hotel opened in 2006.
They have offered excellent personable service at all times, their knowledge and assistance is always on hand when required.  Their team respond quickly and go above and beyond to help.
Ruairi O'Connor, General Manager